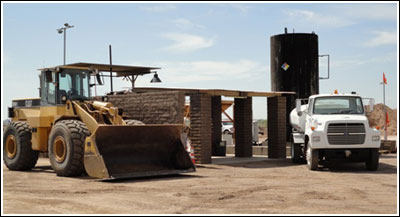 Old Pueblo Adobe Company
Old Pueblo Adobe originated over twenty five years ago as a family business in Tucson, AZ where it earned the reputation as the Southwest's go to supplier for high quality adobe. The passion and expertise of the founders continues today, as our facility has evolved and relocated two hours north to Scottsdale on the banks of the Salt River. This location was strategically chosen for the precise soil composition necessary for making adobe. Our tried and true ratio of naturally occurring ingredients is crucial in creating a product that will do the job right.
Old Pueblo Adobe Founders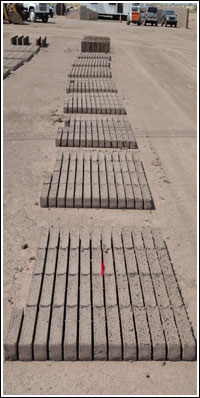 Casey Fromm
Casey has been involved in the Phoenix real estate market for over 15 years. A valley native, Casey has proven relationships in the local building environment.
Casey's experience and understanding of the building process is reflected in the consistency of our Adobe product. His level of expertise also ensures that details of the manufacturing process are addressed and communicated in a clear, straightforward way.
Gregory Hartman
Trained at the University of Arizona School of Architecture and with one of southern Arizona's finest builders, Greg is passionate about Adobe manufacturing and building. With over 20 years experience as an entrepreneur, he translates the owner's uniqueness into each block.
Joel Hartman
The ultimate "Mud Farmer", Joel is familiar with all aspects of the manufacturing process. He oversees and participates in the day to day operations of Old Pueblo Adobe's manufacturing facility, ensuring consistency throughout the adobe manufacturing process.